February 10, 2013 8:58 pm
The wonderfully talented Maggie Austin has generously shared her secret to beautiful ruffled cakes in her Craftsy class. The technique is shockingly easy and has fast become my favorite new cake decorating technique.  I won't give away her secret here but I will show you the result.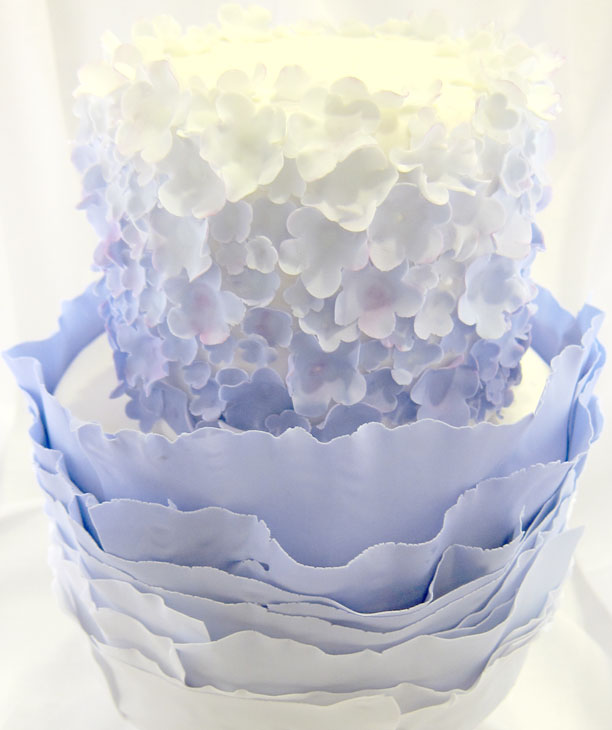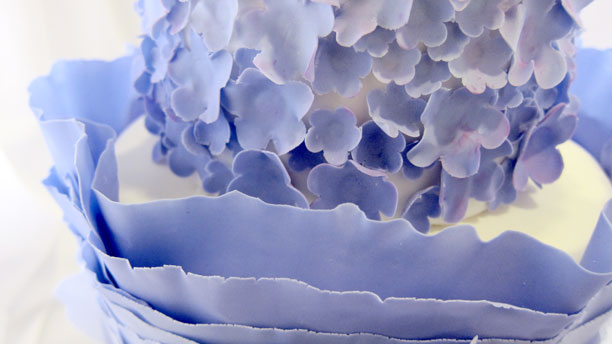 This was actually my second attempt at the ruffles. My first was this little yellow number.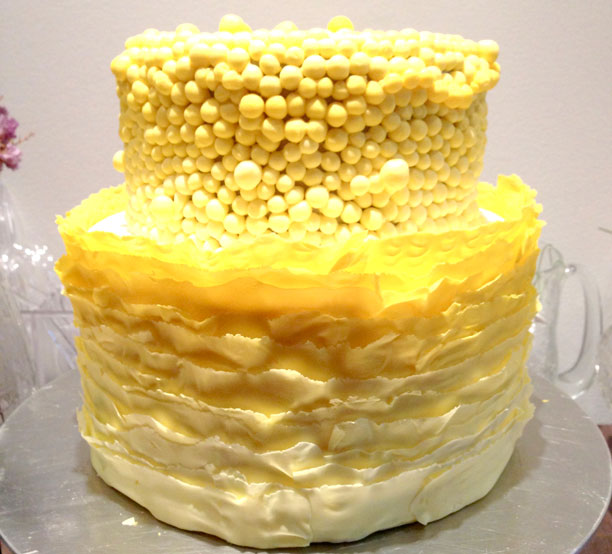 I loved the yellow but not a big fan of the pearls on top.  They were a bit too heavy for the delicate ruffles.  I also liked the bigger ruffles.  I thought they looked a little more modern.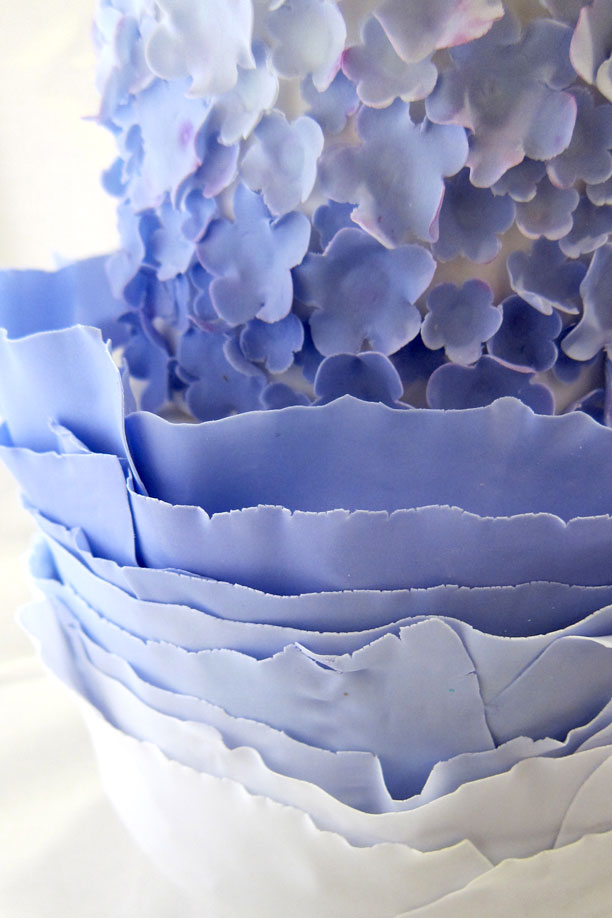 The most time consuming part is actually preparing the fondant.  Make a gradation is hard work and tough on your hands because it requires a ton of kneading the fondant.  But the result is really lovely.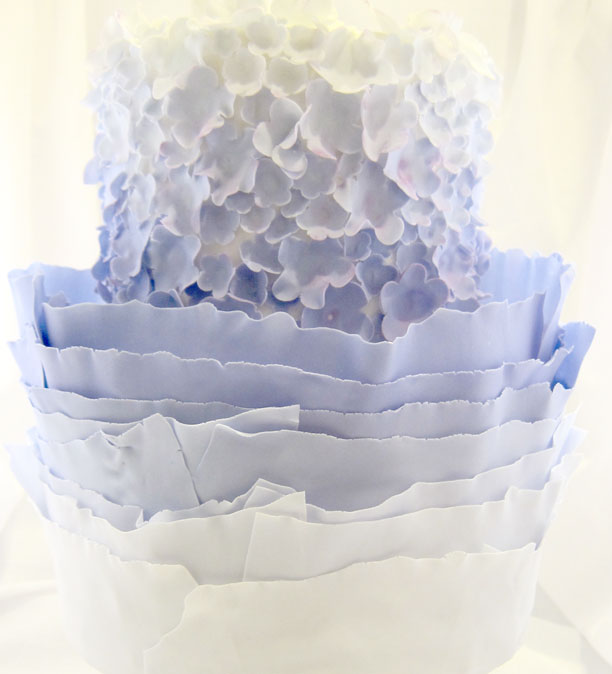 I cut out each of those blossoms to go on top and thinned them out to look a little more realistic.  Then I dusted them with a little pink luster dust to give it a little more interest.

This cake was made of styrofoam so while technically not a cake and not edible, it was still quite time consuming so I'm going to call it a cake.  I wanted to have a few dummy cakes to put on display in my house so this is one of them.  I think in the future it would make a lovely wedding cake for someone.

Tags: flowers, fondant, maggie austin, purple, ruffle


Categorised in: Cake of the Week, Featured Cake

This post was written by marissa