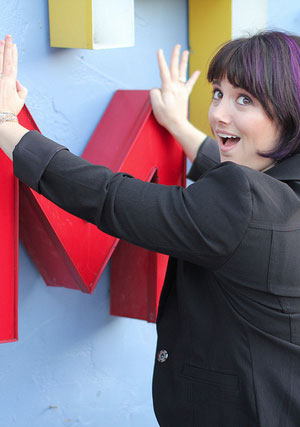 Who says you can't learn something new? Who says you can't think about a career change before actually changing careers? Who says you need to spend $20,000 for pastry school to learn how to make cakes? That's what we have the internet for! I'm embarking on a year long learning experience to teach myself to make beautiful and delicious cakes and other desserts.
I'm a web developer, singer-songwriter and now cake maker! I live in Brooklyn with my wonderful husband, Film Maker Geoff Lerer and my ridiculously cute puppy, Joey Ramone!
You can check out my music or my blog.