December 31, 2012 11:00 am
A former co-worker of mine asked me if I would make a birthday cake for her son's 1st Birthday.  How could I say no?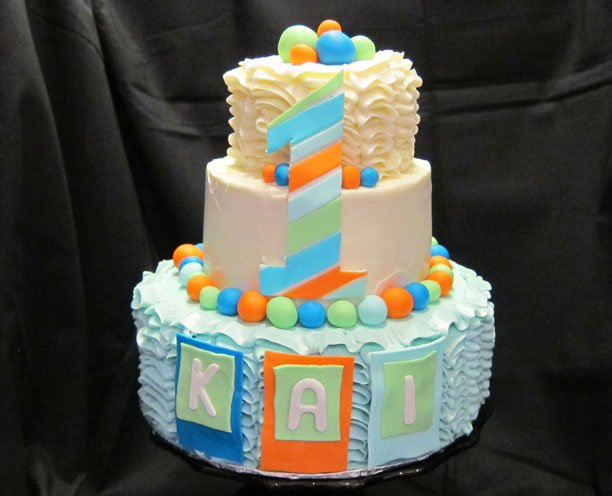 I had to make the cake ahead of time because I was going out of town so I needed to make sure it was a cake they could refrigerate. So no fondant.  I decided to go with the ruffle buttercream because it looks great and even though it's a ruffle it's pretty gender neutral.
The only thing I had to work with was a picture of a banner that I translated into his name and a onesie with a big striped 1 on it.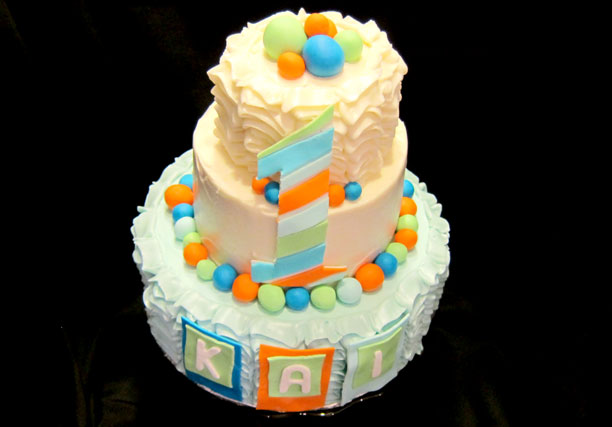 The cake is vanilla butter cake and the bottom tier has a salted caramel buttercream, the middle tier has a lemon buttercream and the top (the smash cake) was vanilla all the way through.  The cake was a lot of fun to make but surprisingly time consuming.  Many thanks to my wonderful mom who actually helped with the letters and rolled all of those colored beads for me.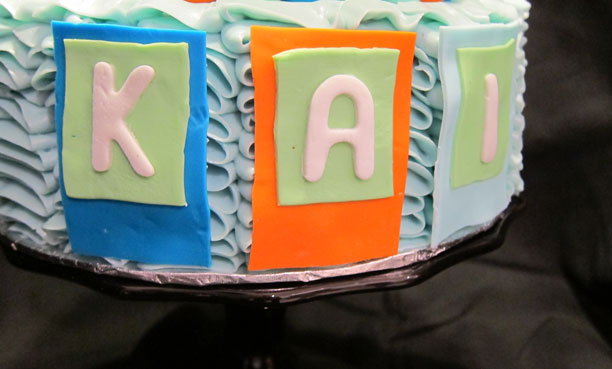 Tags: balls, birthday, boy, buttercream, caramel, first, lemon, stripes


Categorised in: Cake of the Week, Featured Cake

This post was written by marissa