November 1, 2012 3:41 pm
I wanted to try out 2 adorable halloween cake techniques that I found on the magical world of the internet.  The first, is this adorable devil girl cake topper and the other is this fun marshmallow spider web technique. I also wanted to try my hand at make the cakes three layers looks like candy corn (orange, yellow, and white).
I think it came out super cute and perfect for a kid-friendly halloween cake.  I actually really like the marshmallow effect and I'm wondering if I could do it in a more traditional, non-cobwebby way.  We'll see.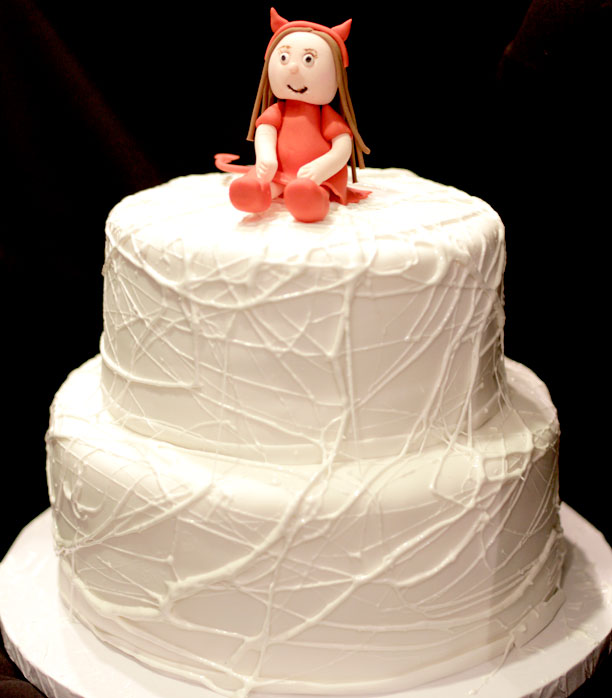 The cake is a white cake with pumpkin pie buttercream (which was AWESOME). It is covered in white fondant with sticky stringy marshmallow cobwebs all over it. The girl on top is made of gumpaste and fondant.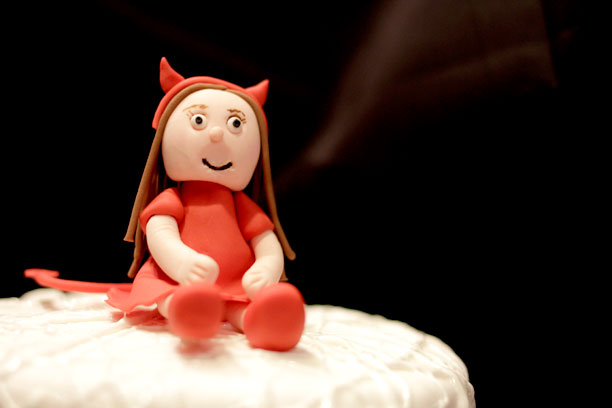 I was planning on giving the cake to my new office but unfortunately because of the hurricane, our office is closed.  My neighbors got to gobble up this adorable cake.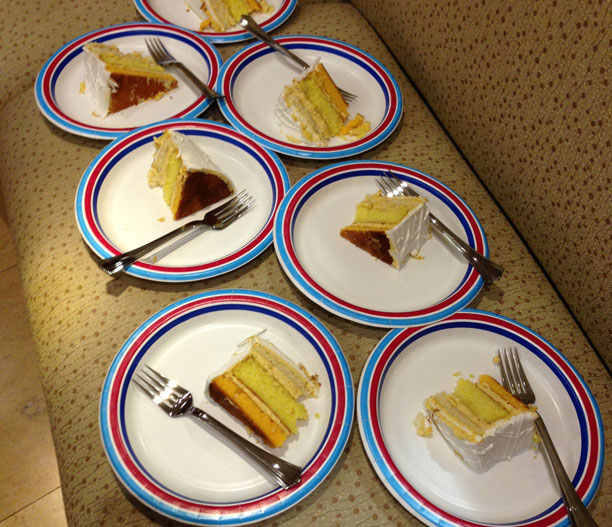 Tags: character, cobweb, devil, fondant, girl, gum paste, halloween, pumpkin, spiderweb


Categorised in: Cake of the Week, Featured Cake

This post was written by marissa