October 29, 2012 6:18 pm
My friends Jenny & Ryan are nerds.  They decided to have a party where we would feast on food that could have been in Game of Thrones.  Although I'm sure fondant wouldn't have been part of a traditional feast, I decided to make a cake for the party.
Keep in mind, I have never seen Game of Thrones.  After some well planned google image searches, I decided that common themes were the dragon egg and the white braid. I also finished it off with some black pearls and purple flowers just cause they're pretty.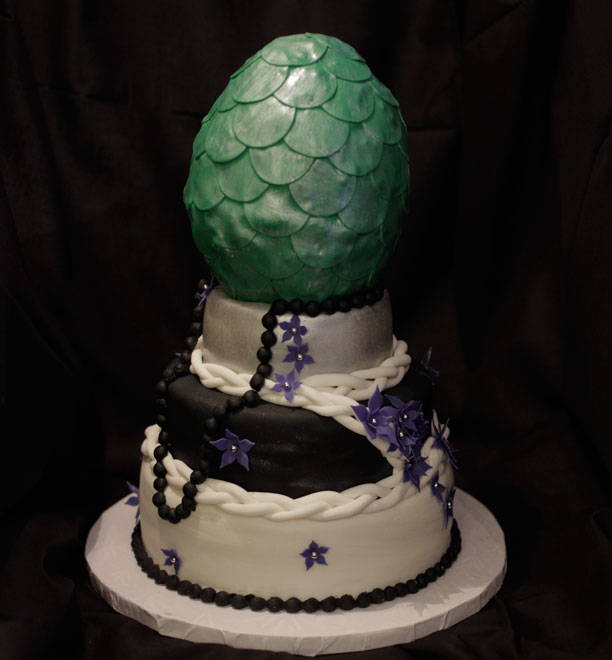 I made the dragon egg out of rice krispies and covered it with fondant "scales".  I did that by cutting circles and overlaying them from the bottom up.  Then I sprayed it with some shimmer to give it an ethereal look.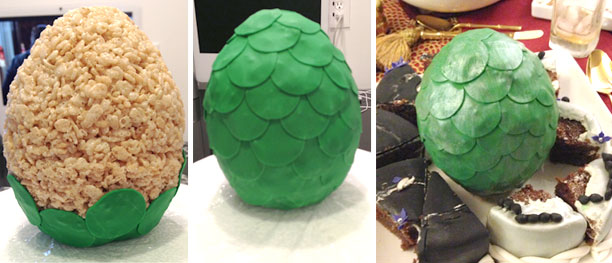 I also sprayed the top tier with silver airbrush paint.  The problem is that this paint is thick and can clog your airbrush gun.  So I decided to take it apart to clean it.  Bad decision.  My airbrush is still sitting in pieces on my kitchen counter.  Unfortunately I had to hand paint the rest of the tiers.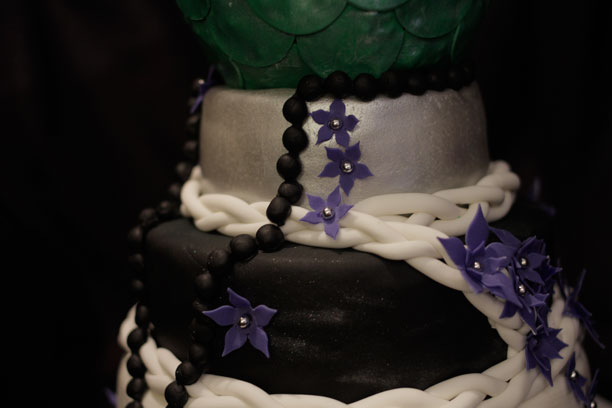 The cake is vanilla butter cake with fig and ginger fillings.  Those fillings were delicious and I hope to use them again.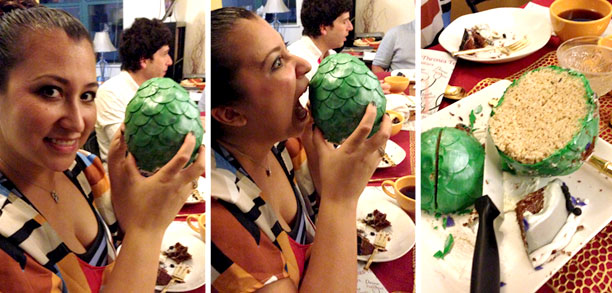 Tags: black, dragon, egg, fantasy, fondant, green, pearl, rice krispie, shimmer, silver


Categorised in: Cake of the Week, Featured Cake

This post was written by marissa