October 23, 2012 9:41 am
Who lives in a pineapple on top of a cake?
I was asked to make a birthday cake for my neighbors two kids.  They have a lot of varied interests but one consistant theme for them is their love of Spongebob.  That seemed like a natural choice for a cute kid's cake.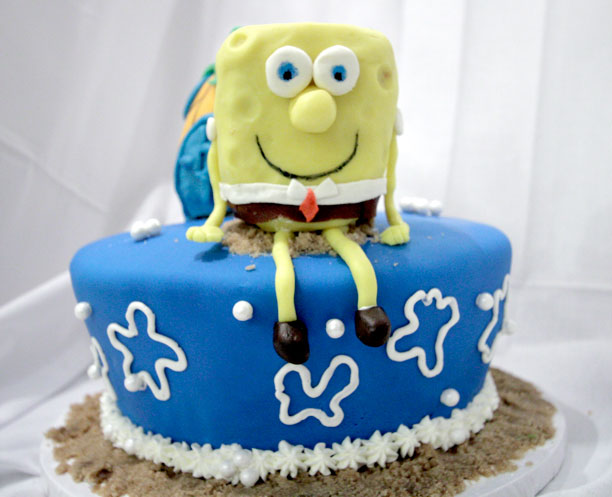 I made Spongebob and the pineapple out of rice krispies and covered them both in modeling chocolate.  This was a challenge.  I hadn't really worked with modeling chocolate before and I decided to make my own.  The problem with modeling chocolate is that you need to let it sit overnight at room temperature before you use it.  I didn't have that luxury.  So I put it in our beverage fridge which isn't quite as cold as a regular refrigerator just to get it cooler quicker.  But unfortunately when you force modeling chocolate to cool quickly, it has a tendency to separate and get oily. I managed to salvage enough modeling chocolate to cover Spongebob and the pineapple but it was a challenge.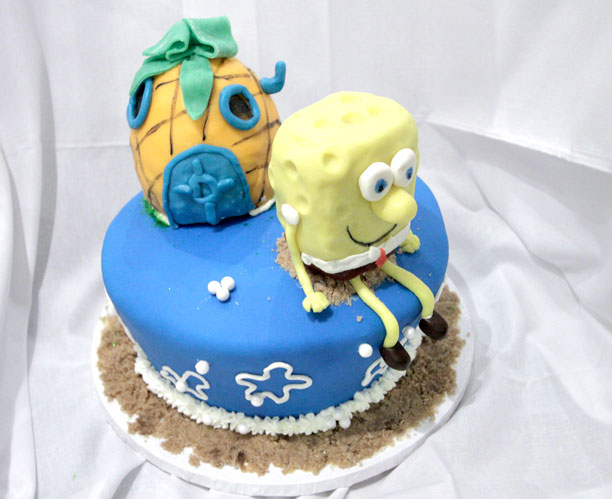 For the cake, I made a chocolate cake with chocolate frosting.  I carved into the cake to give it that cute shape which I think was perfect for a fun, 1 tiered cake.  I finished the cake with brown sugar "sand" and royal icing shapes with pearl dragées. I made the "foam" at the bottom with white buttercream.  I also found this really cute green edible glitter that really looked like seaweed.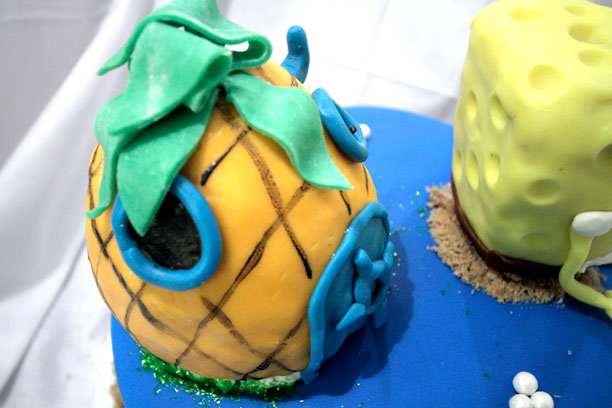 This cake came out really cute and I hope they enjoyed it.

Tags: buttercream, chocolate, fondant, kids, modeling chocolate, sand, spongebob


Categorised in: Cake of the Week, Featured Cake

This post was written by marissa