January 26, 2012 7:42 pm
Today is my friend Axel's birthday.  Tomorrow also happens to be his engagement party! So I figured this was a perfect opportunity to make him a cake to celebrate both events.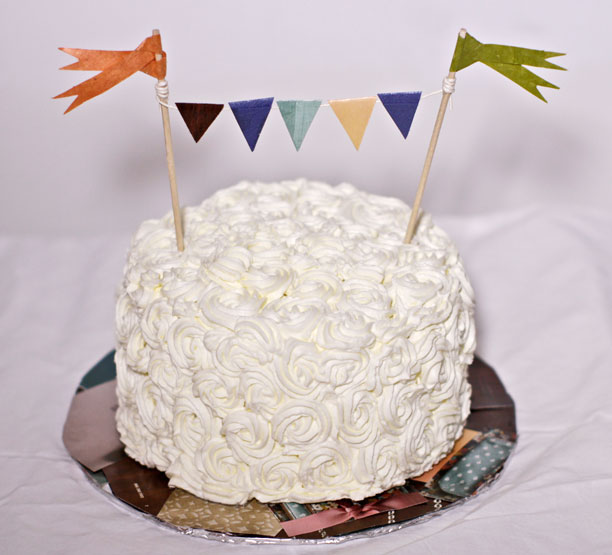 I had been wanting to try my hand at this cake that I saw on i am baker. It was actually pretty easy and the results are quite lovely.  I didn't have the big piping tip that she used (she uses a 1M and I used an 825) so mine are more like tea roses but I think they look great.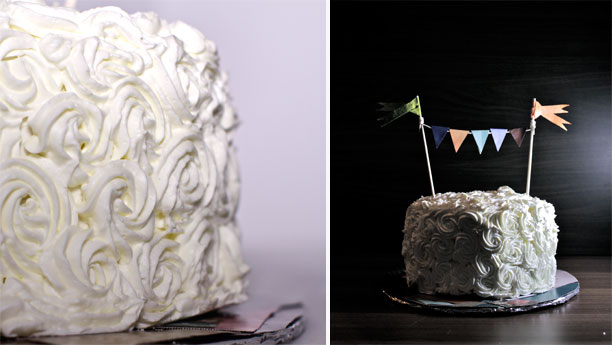 I learned to make these roses by watching youtube videos like this one:
Originally I had all white roses directly over the brown buttercream crumb coat but you could see the brown through the roses.  So I removed them and lightly did a second coat of white icing and then piped the roses over the whole cake.  I also thought I might want to do a single red rose on the top of the cake but it looked sloppy.  I put the whole cake in the fridge and when it had firmed up, I scrapped off the red rose and piped another white rose in it's place.  Reminder to self: don't try to get too fancy. Simple is better.
The cake is a butter red velvet cake with 2 layers of Amaretto and coffee buttercream in between layers. It's covered with white Italian buttercream. I also used some amaretto on the cake to keep it moist and delicious!
I topped the cake with this adorable banner that I lovingly made out of an old catalogue and used scraps from the envelope of their "Save The Date" card to give it a little more interest and make it  look less like a wedding cake. I used more scraps to decorate the cake board.  I think it has that lovely vintage DIY look.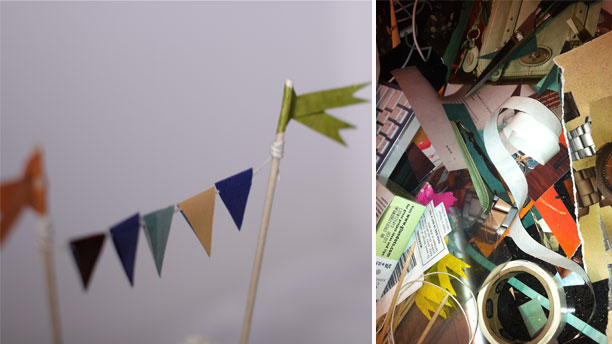 UPDATE:
Axel just sent me a pic of him cutting into the cake.  Guess he couldn't wait to eat it 🙂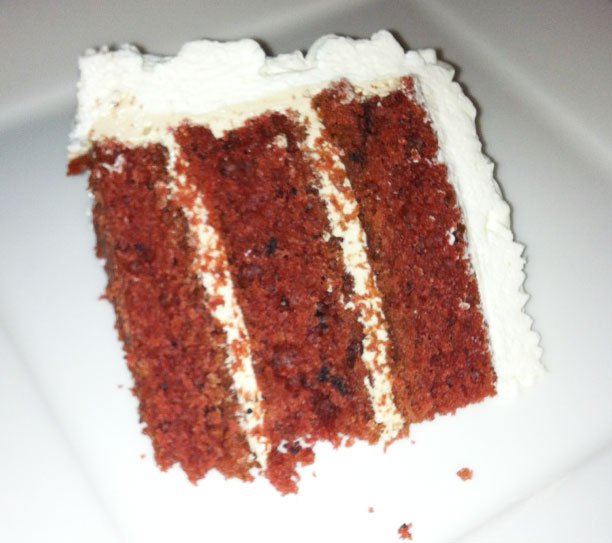 Tags: amaretto, birthday, butter cake, buttercream, roses, white


Categorised in: Cake of the Week

This post was written by marissa