July 2, 2012 12:39 pm
In honor of my half-way point, I decided to make half a cake.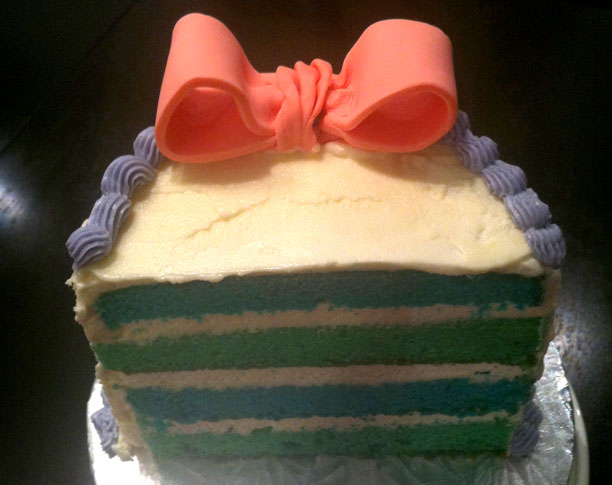 Since this cake would be split open I wanted to make it pretty inside so I dyed the cake blue and green.
In addition I decided to try a new buttercream flavor so I made a cream cheese frosting.  It was delicious but maybe a little salty.  Next time I'll adjust.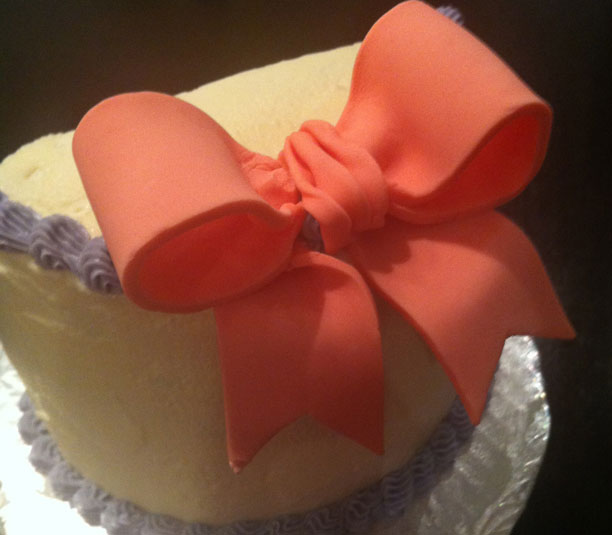 I topped the cake off with a lovely pink gumpaste bow.  I was going for a girly birthday cake style and I think I got it 🙂

Sorry for the crappy pictures, we didn't have our camera set up so I just took these with my iphone.

I've learned quite a lot in the past 6 months.  I'm going to do a whole post on lessons learned when I have more time.

Tags: bow, creamcheese, girly, gumpaste


Categorised in: Cake of the Week

This post was written by marissa