April 19, 2012 8:24 am
My poor father has the great misfortune to have been born in early April.  That means that he has almost never had a real birthday cake. So this year, this project, I was bound and determined to make my dad a great birthday cake.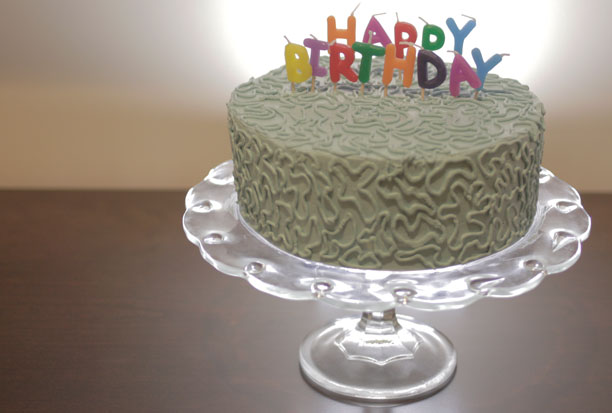 I found a great sponge cake recipe on the martha stewart website that actually tasted great.  I made 2 cakes and the first one came out light and fluffy.  The second cake came out a bit heavier because it had some time to sit and the egg whites fell.  But it still tasted good.
The real secret to this cake was…booze! I filled the middle of the cake with raspberry jam and brushed the cake with rum. The rum really helped keep the usually dry matzo cake moist.  It was delish!
I covered the cake with vanilla buttercream, dyed light blue. I have always wanted to try this squiggle pattern which was a lot of fun and pretty easy to do.  It took a while to cover the whole cake and my hand really hurt from holding the pastry bag but the end result is really lovely.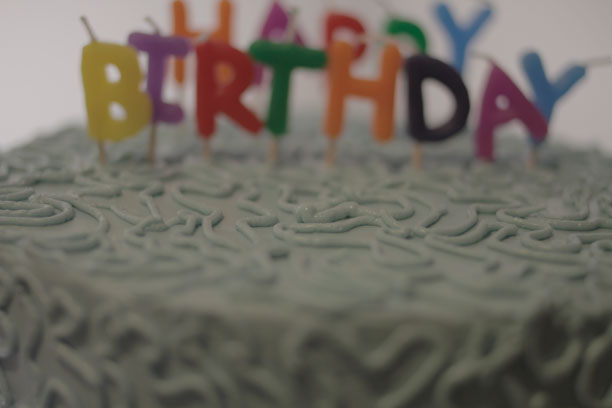 I topped the cake with these adorable happy birthday candles we found at the grocery store.  The cake was a big hit and my dad was very happy with a kosher for passover cake that actually tasted good! FTW!

Tags: birthday, buttercream, raspberry, rum


Categorised in: Cake of the Week

This post was written by marissa