October 20, 2012 11:26 am
We hosted a debate watching party the other day and I figured that was the perfect opportunity to make a cake for people to enjoy.  I wanted to go non-partisan so I went with the iconic VOTE button.
This was probably my fastest assembled cake ever.  It helped that I had a clear idea of what I wanted to do. I used white fondant for a base and decorated with red, blue and black fondant.  This gave me a great opportunity to break out my new star cutters.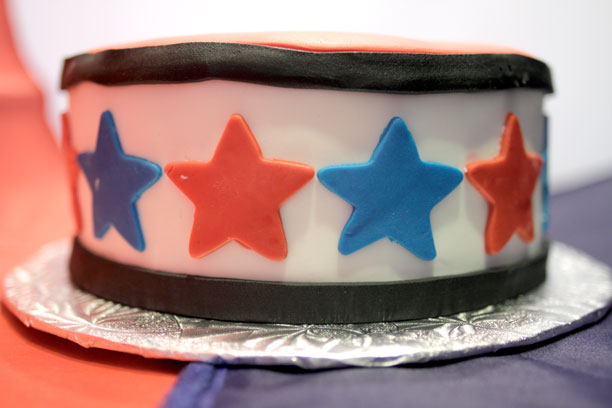 For the black ribbon around the edges, I used a clay extruder which gave me a nice, even ribbon.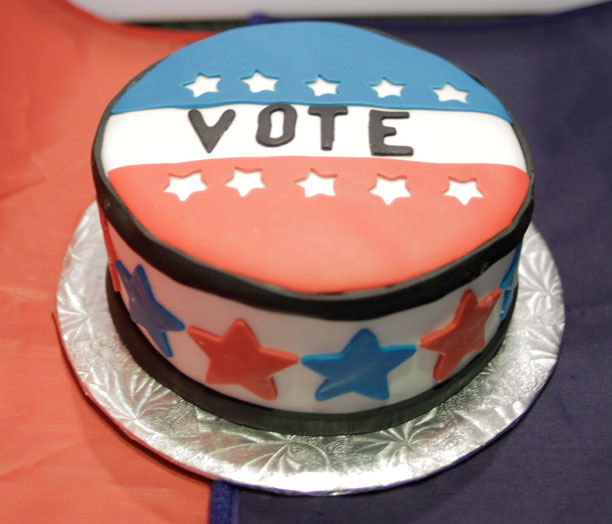 The cake is vanilla cake with salted caramel buttercream.

Tags: fondant, politics, red white and blue, salted caramel, stars, vanilla, vote


Categorised in: Cake of the Week, Featured Cake

This post was written by marissa