February 12, 2013 10:06 am
I was asked to make a cake for a fundraising event for my choir, New Amsterdam Singers.  The theme of the night was "Side by Side" so I decided to make a cake that looked like 2 cakes, side by side.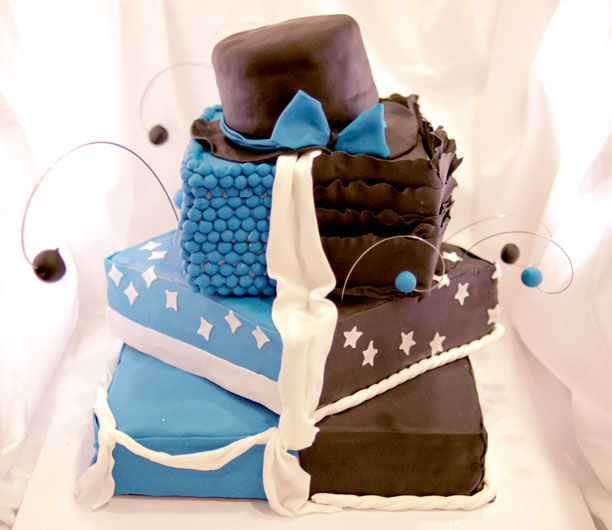 This was one of the biggest cakes I've ever made.  Not quite as heavy as the robot cake but still quite big.  The bottom was a 14 inch square base, followed by a 10 inch square and an 8 inch square on top.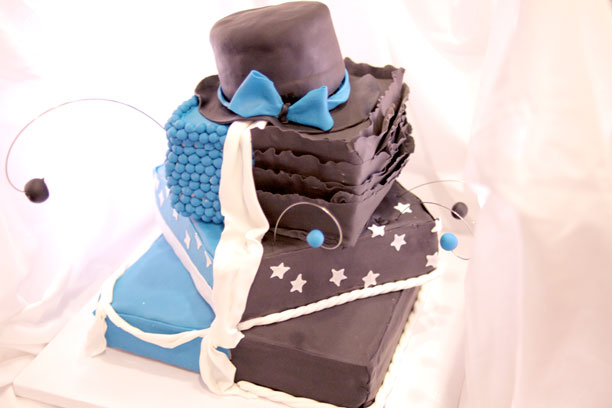 I used the pearls on one side and the Maggie Austin ruffle technique on the other side. I also topped it off with some swags.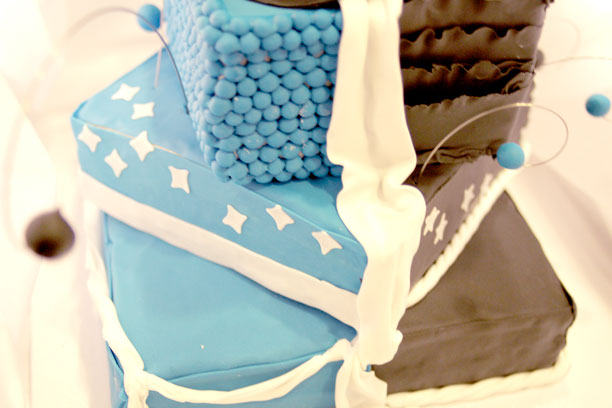 Since the fundraising event was a cabaret night, I put the top hat on top to go with the theme of the night.

The cake is vanilla was salted caramel buttercream and covered in fondant.

Tags: black, blue, fondant, pearls, ruffles, salted caramel, tophat


Categorised in: Cake of the Week, Featured Cake

This post was written by marissa