April 26, 2013 1:06 pm
Well folks, we've made it. Cake number 52.  I always knew I wanted to make the 52nd cake my birthday cake. I wanted to make my cake epic and fun and quirky and purple.  And that's exactly what I did.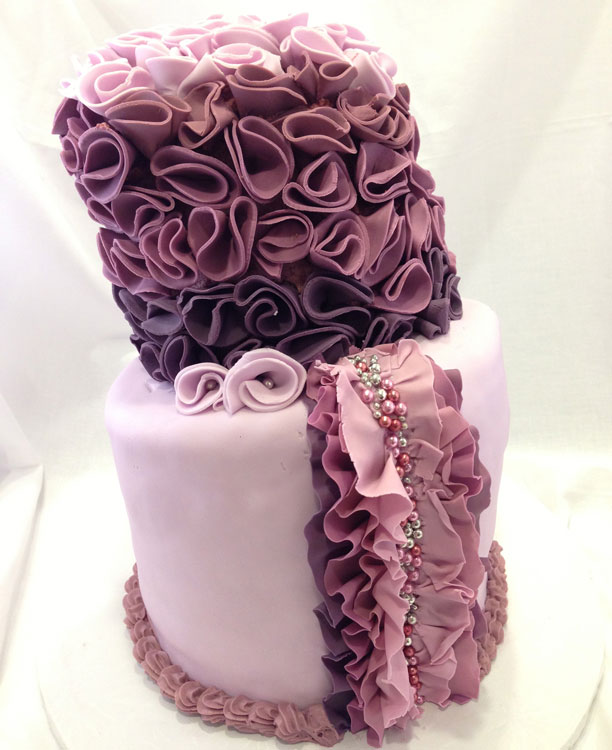 I made the cake a topsy turvy with a simple fondant covering on the bottom adorned by a ruffle and a ton of pink and silver dragrees. They were a huge pain to attach because they kept falling off the cake but eventually I got them to stick.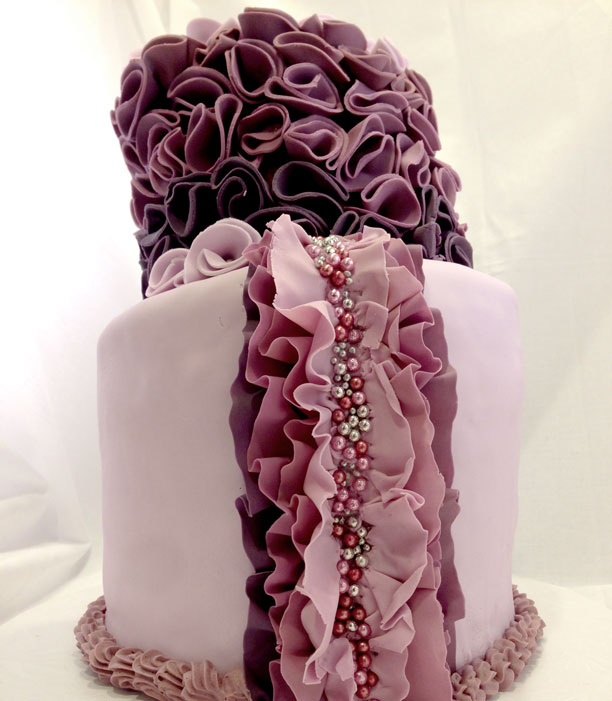 The top tier was covered in hundreds of folder circles to make the pretties ruffles ever!  While I was making them I kept thinking, I feel like I'm on Project Runway. It does look like a fabulous ball gown right?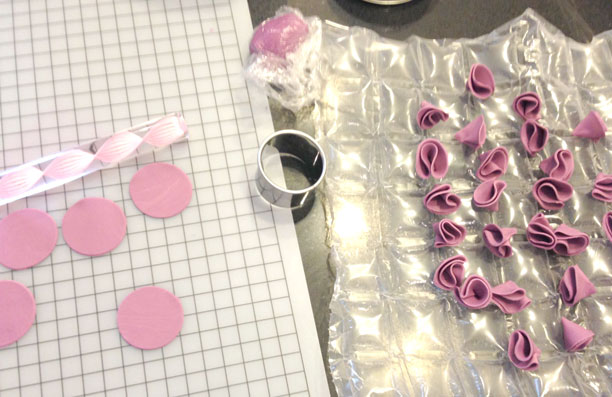 The cake was my favorite, vanilla cake with salted caramel buttercream.  I dyed half the cake pink and the buttercream purple for a fun little surprise once you cut into the cake.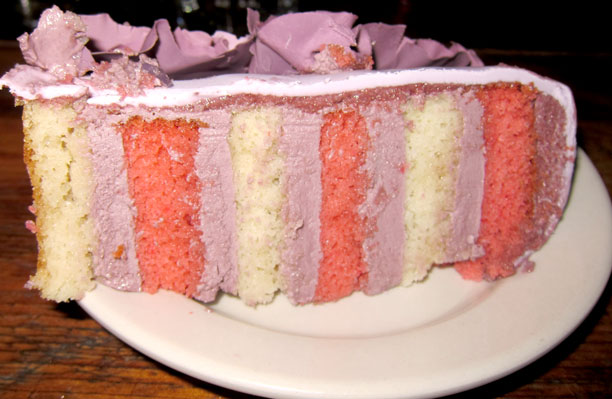 Thank you all for a great year+. It's been a total wild ride and I've learned a lot.  Stay turned for recaps and deep thoughts.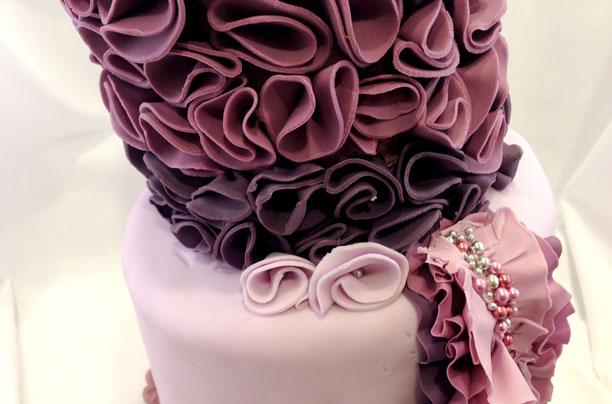 Tags: birthday, caramel, dragrees, fondant, purple, ruffle, salted


Categorised in: Cake of the Week, Featured Cake

This post was written by marissa