October 8, 2012 10:00 am
My friend Josh loves his home team, the Cincinnati Bengals. His lovely wife Suzanne asked if I would make a cake using them as inspiration.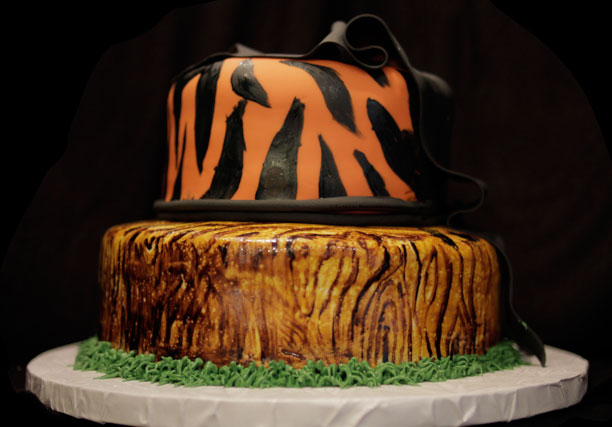 I recently took a class with the fabulous Greggy Soriano who taught me some really great painting effects.  I decided to put those new skills into practice by painting faux bois and hand painting the tiger stripes. I also finally got to use my grass tip to make royal icing grass at the base of the cake.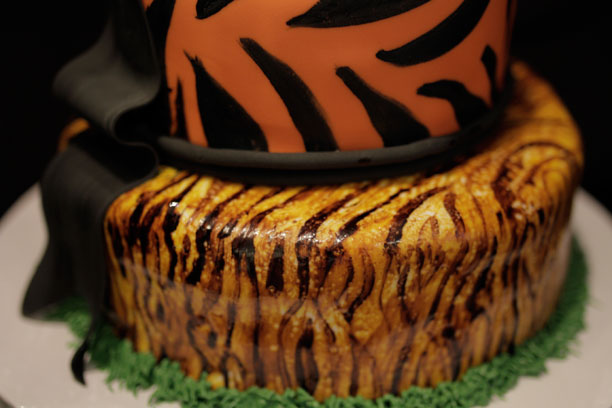 The cake looked great at the table with Suzanne's amazing beer cake that actually had beer in it!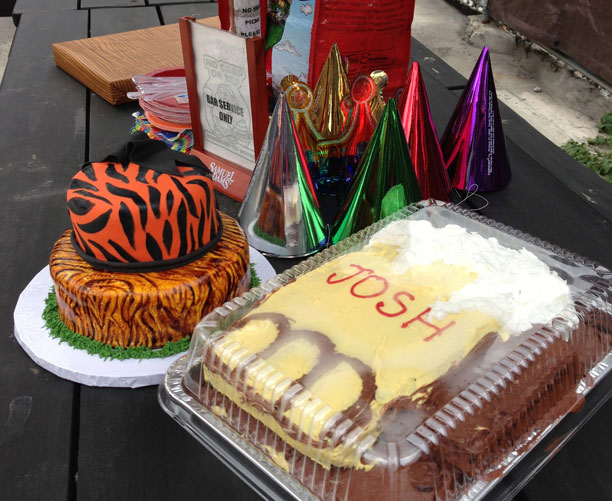 I topped the cake off with a black banner to hide some of my smudges.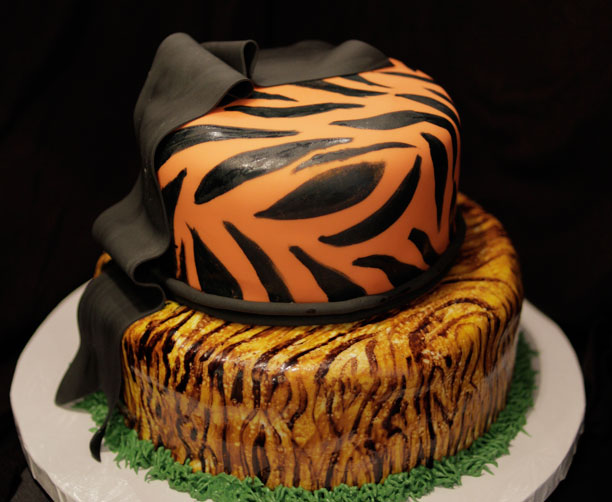 The cake was vanilla with salted caramel buttercream and covered in fondant.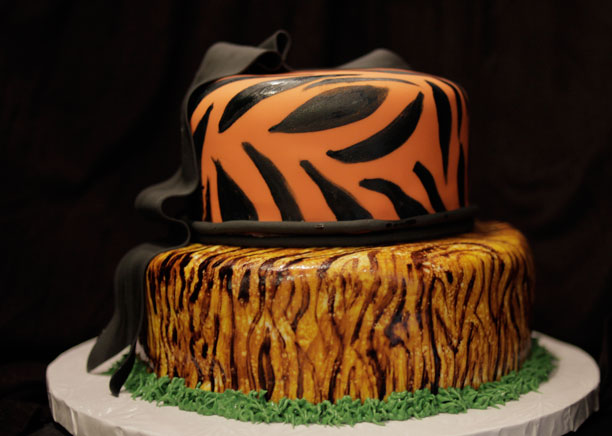 Tags: birthday, bow, caramel, fondant, tiger, vanilla, wood, woodgrain


Categorised in: Cake of the Week, Featured Cake

This post was written by marissa