October 3, 2012 4:16 pm
Our friend and Neighbor Matthew turned 40 the other day.  So for such a special birthday I decided he needed a special cake. He owns a company called Space Station so space was a pretty good way to go.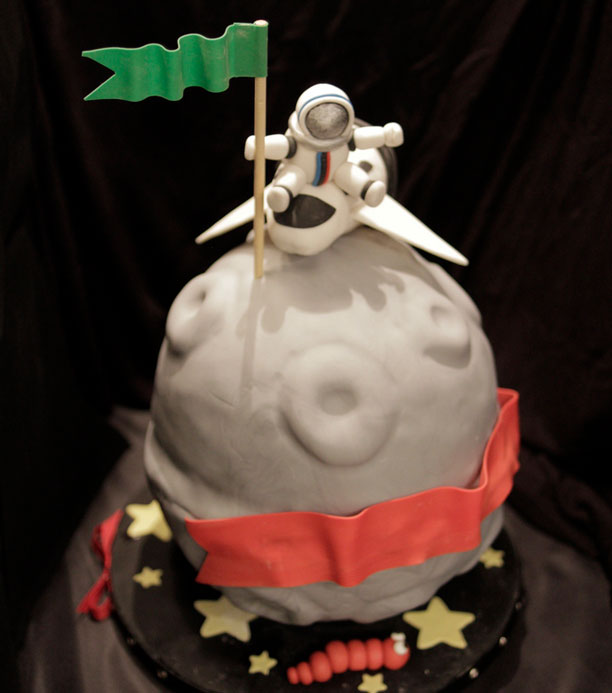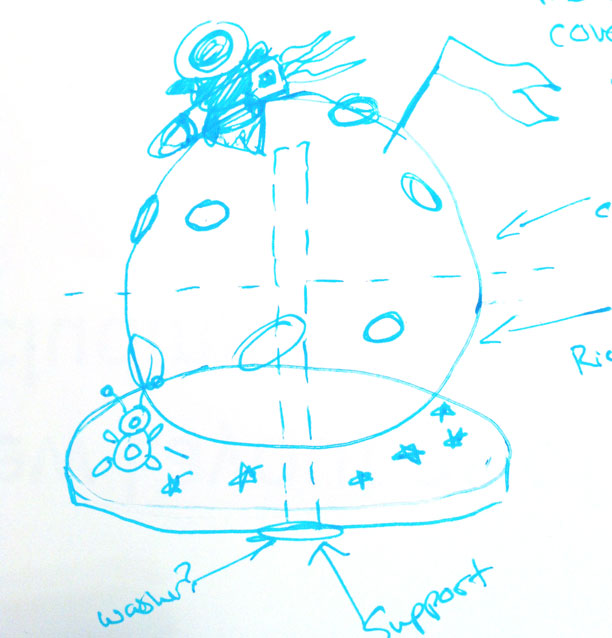 I bought a round cake pan that bakes a perfect half circle.  I molded rice krispy treats into the same pan as the base because it would hold up better than cake which would be heavy.  To make the craters, I drew circles of buttercream.  I covered each side with fondant and then assembled them on a single dowel attached to the cake round.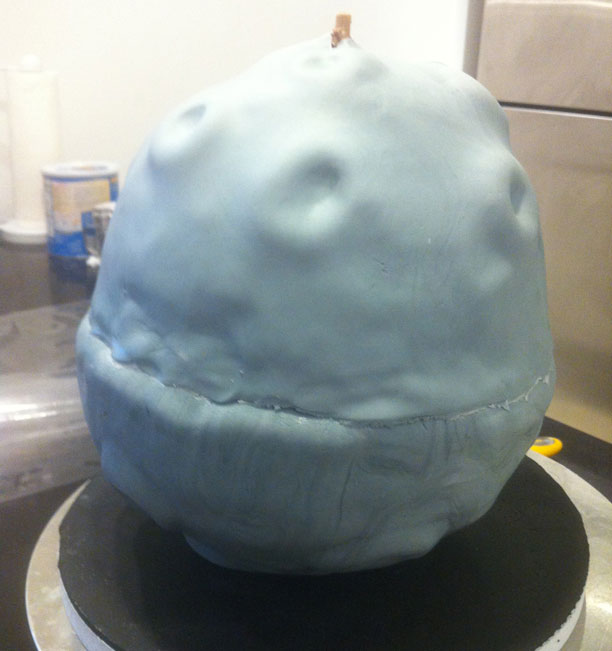 I had a tough time with the assembly because when I put the two pieces together it came out more egg shaped than round.  Still a cool effect, but not exactly what I wanted.  To hide the seam, I made a red banner which said happy birthday on it but it broke.  So I made a plain red banner last minute.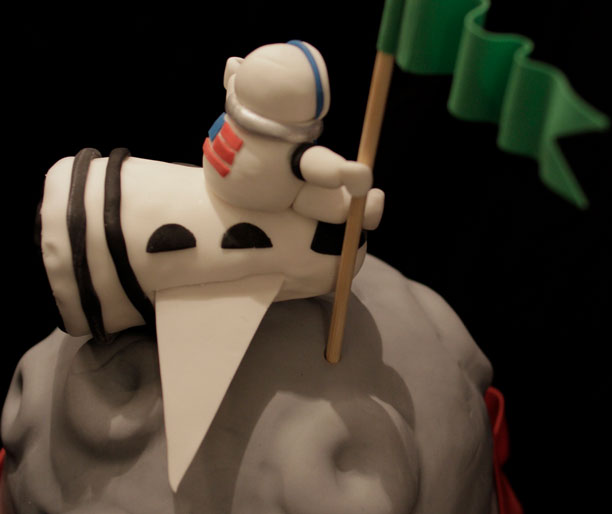 I made the rocket ship out of rice krispies and covered it in fondant and stuck it at the top of the dowel.  I finished off the details with a space man made of gumpaste as well as a flag and a few cute aliens.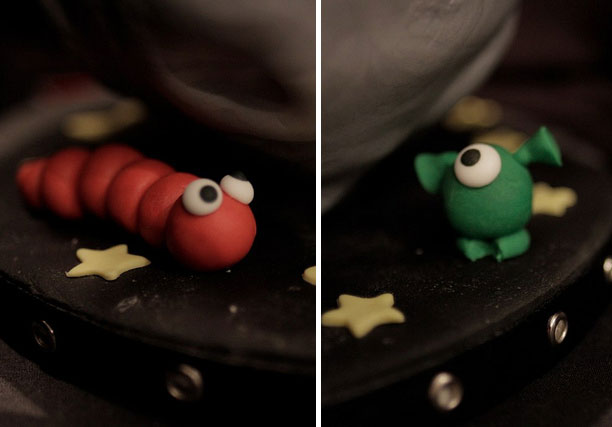 I love love love this cake.  It's full of whimsey and fun and it was a great challenge for me.  It's my first cake that defies gravity (pun intended) and it's my first time making characters.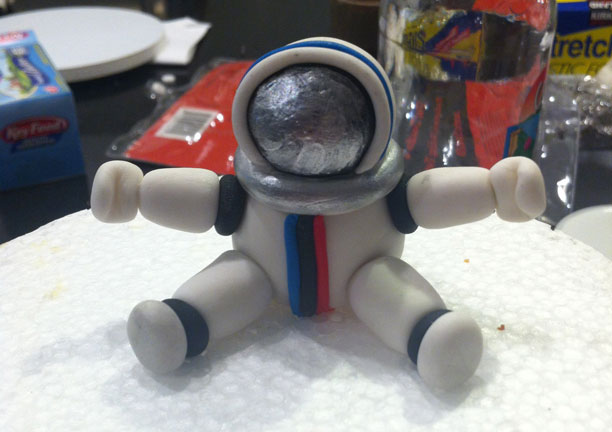 The cake is chocolate with vanilla buttercream and a bit of salted caramel. It was delish if I do say so myself.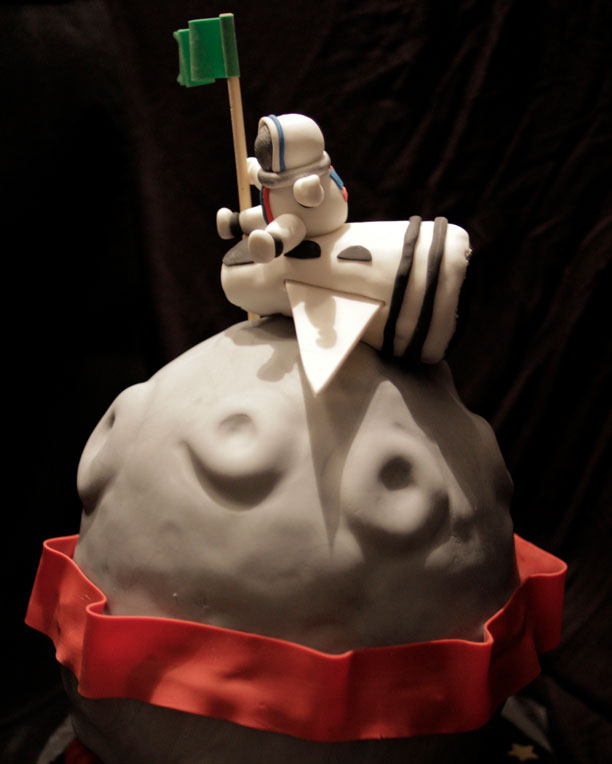 Tags: alien, birthday, caramel, chocolate, fondant, rocket, ship, space, vanilla


Categorised in: Cake of the Week, Featured Cake

This post was written by marissa