September 26, 2012 3:04 pm
My friend Mike asked me if I would make a special cake for his girlfriend's 30th Birthday.  I decided since she's so fun and has such a big personality, this would be the perfect opportunity to attempt my frist Topsy Turvy cake.
Making a topsy tuvy cake isn't as hard as it looks.  It's also not as topsy turvy as it looks either.  What you do it cut the top of each cake in an angle and then carve out the inside so the next layer sits inset on the layer below it.  So you get the illusion of a crooked cake but it's actually quite secure.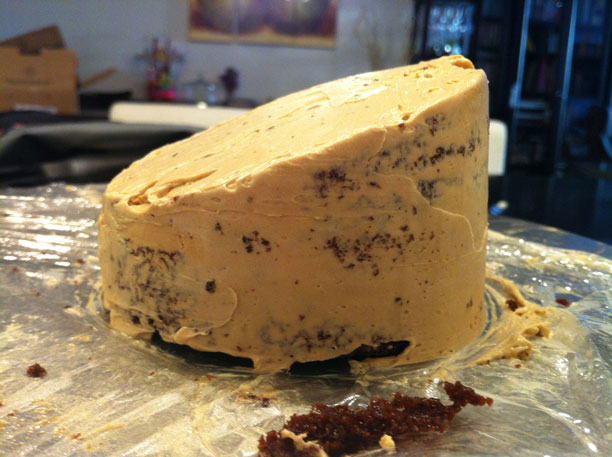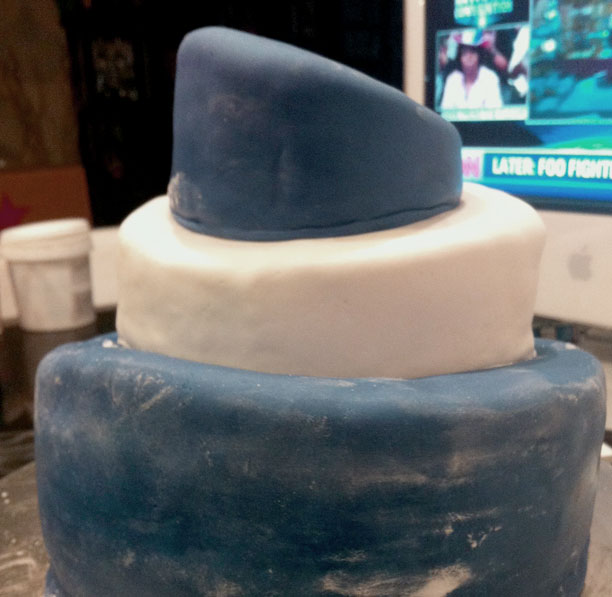 Diana is an opera singer, loves drag culture and John Waters films.  So I decided to dedicate each tier to one of those loves.  I went with the music notes and the long stem rose on the first tier, the Hairspray font on the middle tier with her name, and zebra stripes and a big ass bow on the top tier.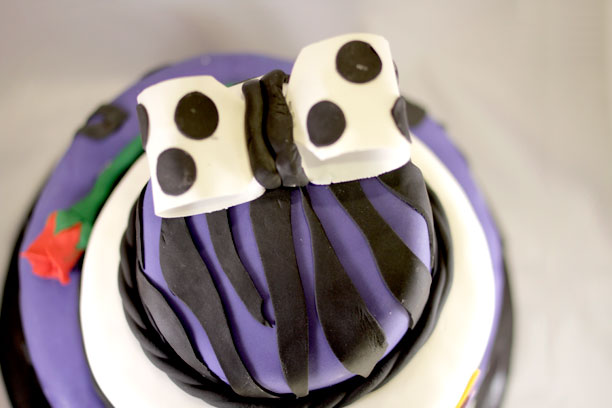 The cake is chocolate cake with vanilla coffee buttercream.  I had so much fun making this cake.  I also can't wait to try the topsy turvy again, now knowing what I know about the construction.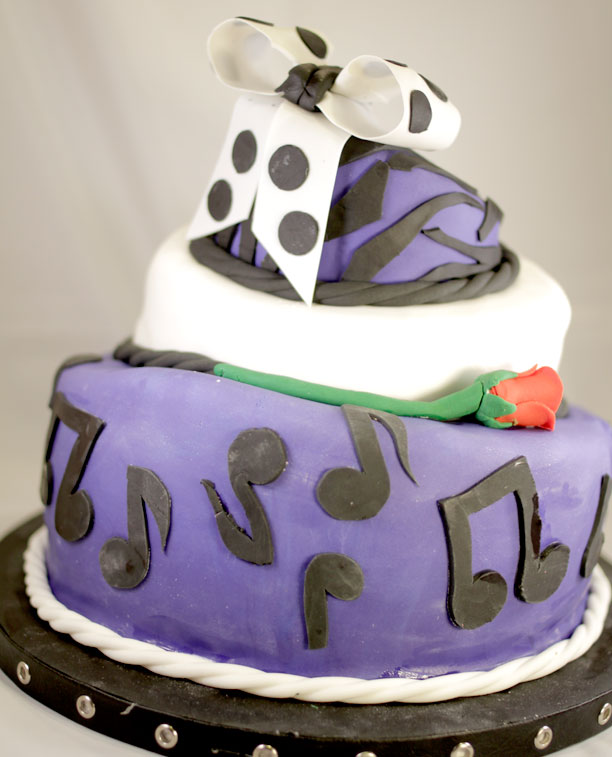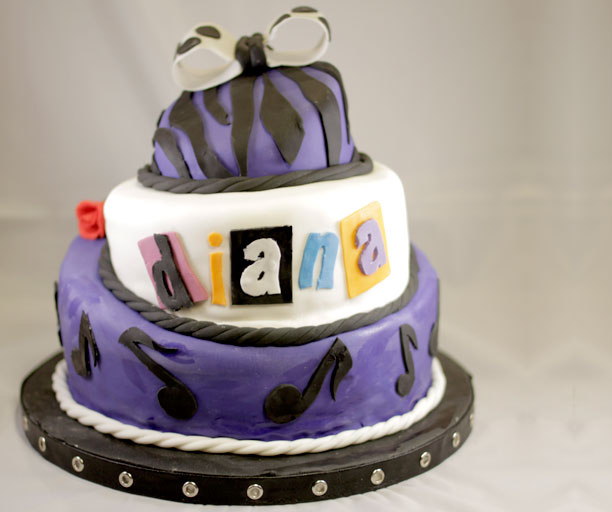 Categorised in: Cake of the Week, Featured Cake
This post was written by marissa