August 5, 2012 4:10 pm
More pictures to come but they are lost somewhere on a mystery SD card…
The t-shirt company Threadless throws a competition every year called Threadcakes.  The rules are simple, make any of their t-shirts out of cake, take pictures and then submit it to their site.  People get super crazy and serious about it.  I couldn't decide which cake to make so I'm going to try 3 of them and pick the one I like best and submit that to the contest.
I picked this cake because I wanted to try my hand at sugar glass.  I used a product called Isomalt which is essentially sugar but it melts down to a very smooth and workable state.  I melted it in a pot and then spread it out on a silicone mat to make a window pane.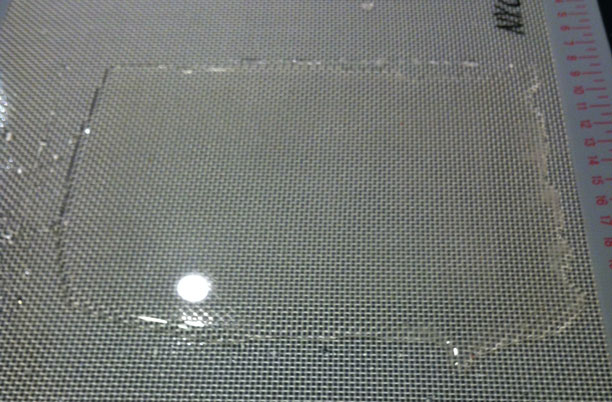 The other challenge was making the hallowed out part of the cake.  What I did was bake a very thin and stiff sheetcake and cut strips to make a frame.  I stacked a few of them directly on the bottom cake and then covered that in fondant.  To make the top frame, I used 1 set of cake strips and lots of frosting to hold it together and then covered that in fondant as well.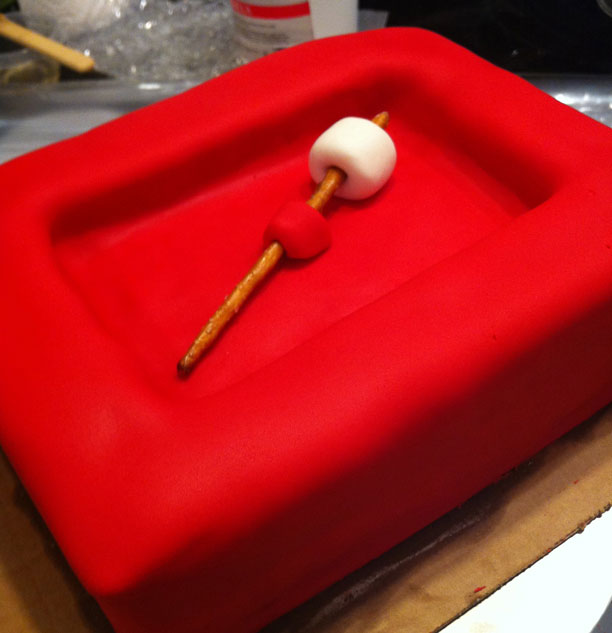 The stick is 2 pretzel sticks joined together and the marshmallow is fondant.  I made the lettering, lock and hammer out fo gum paste.
My friends Jason and Jordan (twins) were having a birthday party so it was the perfect opportunity to bring them a cake.  It was well enjoyed.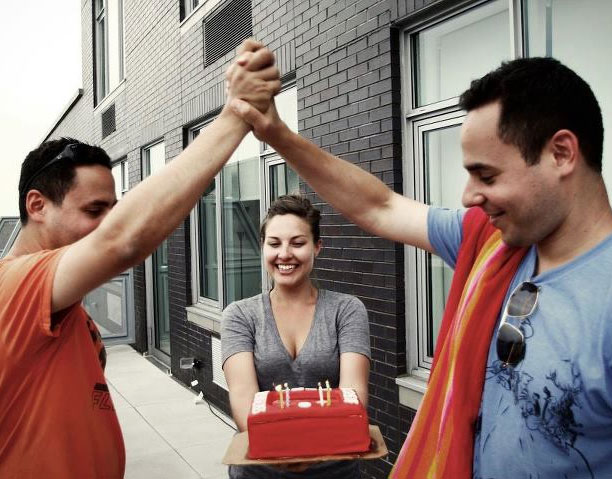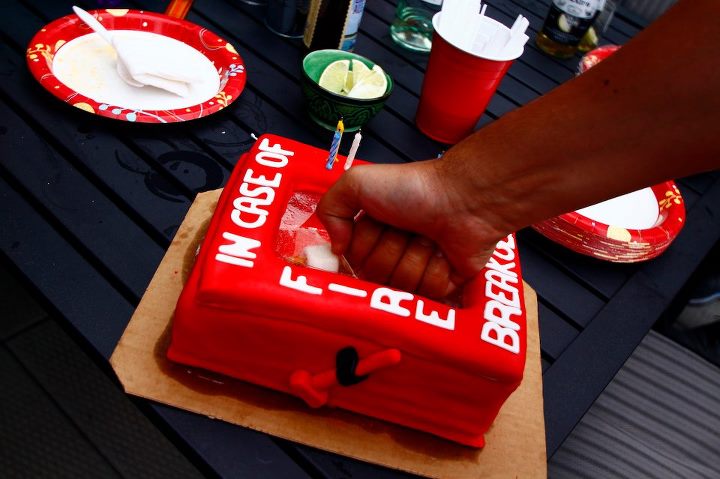 Tags: fondant, funny, isomalt, marshmallow, red, threadcakes, threadless


Categorised in: Cake of the Week

This post was written by marissa