May 26, 2012 11:11 pm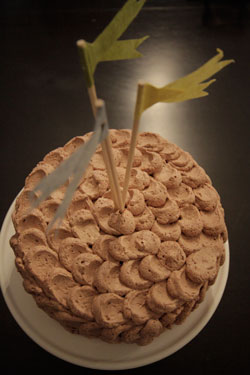 Last weekend was my father-in-law's birthday.  I wanted to make him a cake but I often struggle with making pretty cakes for a man.  It's hard to come up with a color scheme that doesn't look like a baby shower for a boy.
So I decided to go with chocolate.  I made a devil's food chocolate cake with coco-coconut frosting.  Instead of using all the water with the buttercream, I subbed in some coconut water and instead of using all the butter, I put in some coconut oil.  It tasted amazing!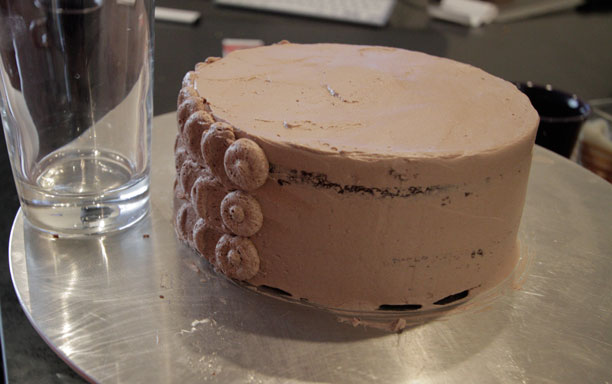 The dot technique I learned here but I decided not to do the ombre effect (see the baby boy comment above). It's pretty easy to do.  You basically just make dots vertically one at a time and "squish" them with a small offset spatula.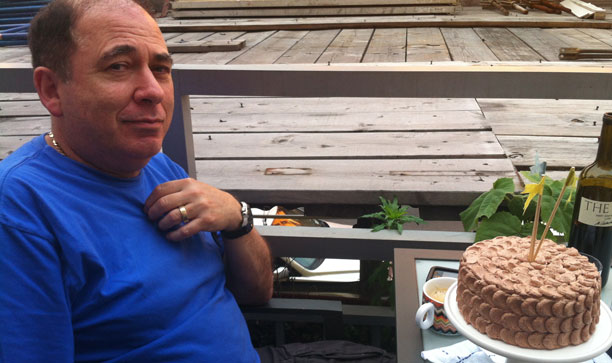 I topped the cake off with these adorable flags I bought from BHLDN.com that I don't believe are available anymore.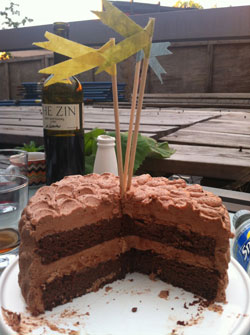 Tags: buttercream, chocolate, coconut, dots


Categorised in: Cake of the Week

This post was written by marissa