May 24, 2012 2:30 pm
May is a big month of birthdays in my family.  My mother-in-law, father-in-law and husband's birthdays are all in May.  So there's a lot of cakes to be made.  The first is my MIL's birthday.  I wanted to make her a beautiful cake.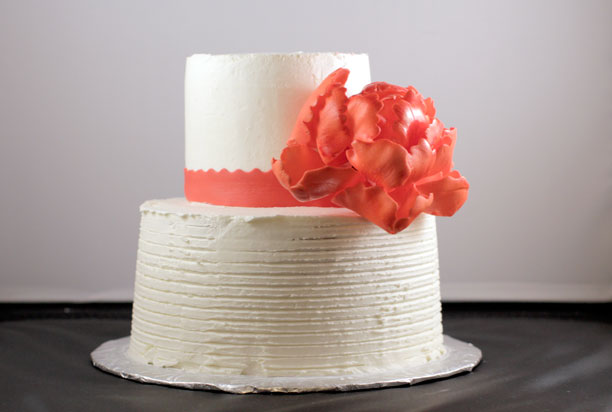 I bought a new icing comb at the Brooklyn Kitchen and I wanted to test it out.  I made a double layer vanilla buttercake with coffee buttercream underneath.  I topped it off with plain white buttercream on top. I also made a fondant ribbon around the top layer.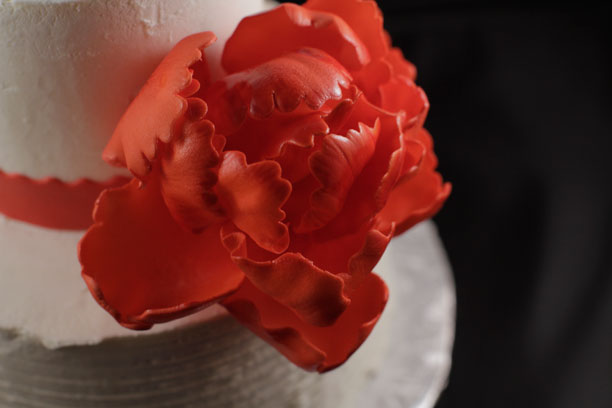 The peony is made from gumpaste on wires.  I made it white but then sprayed it red with my airbrush.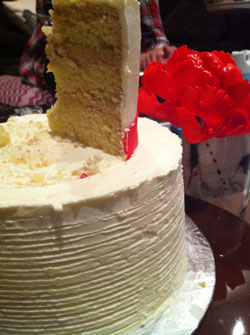 We only made it through the top part of the cake but my in-laws brought it home with them.  Hopefully they had people over to  help polish it off.

Tags: birthday, buttercream, coffee, flower, gumpaste, peony, white


Categorised in: Cake of the Week

This post was written by marissa