May 15, 2012 2:04 pm
My friend Jason is a big hockey player.  So much so that he uses his hockey jersey as his facebook profile picture.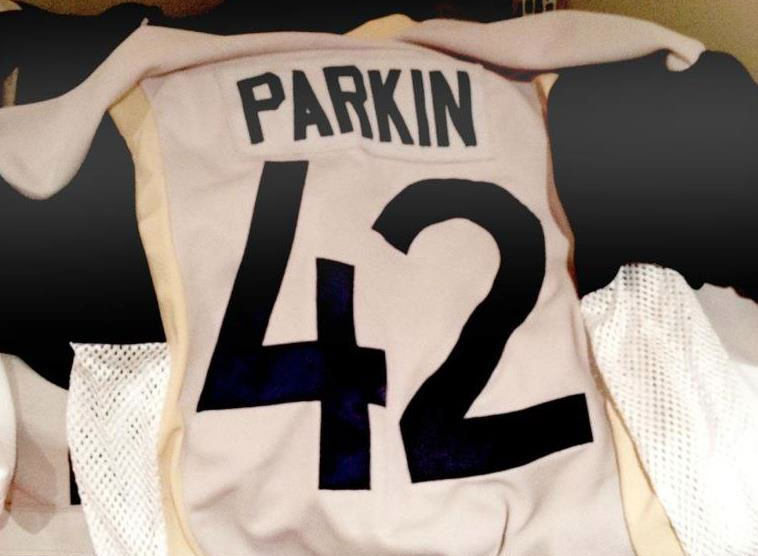 So that jersey was the inspiration for his surprise birthday cake.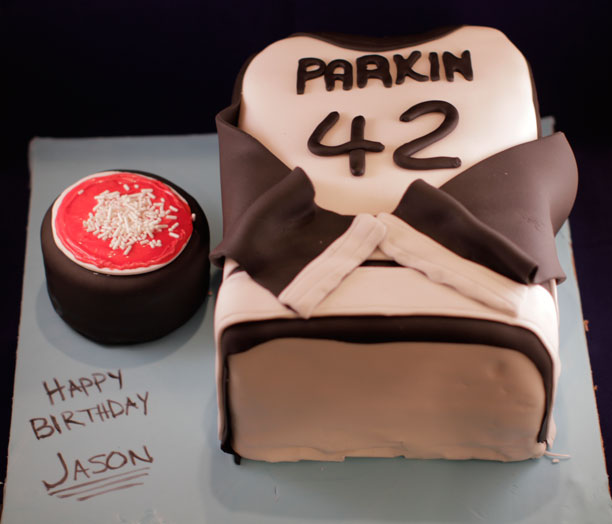 This ended up being a much larger cake than I intended.  Jason insisted that he could eat the entire thing on his own but I'm fairly sure he threw over half of it away.  But he ate it for breakfast several days in a row.
The hockey puck is actually a gluten free cake because his girlfriend can't eat wheat. She appreciated the fact that she could eat some of his birthday cake too.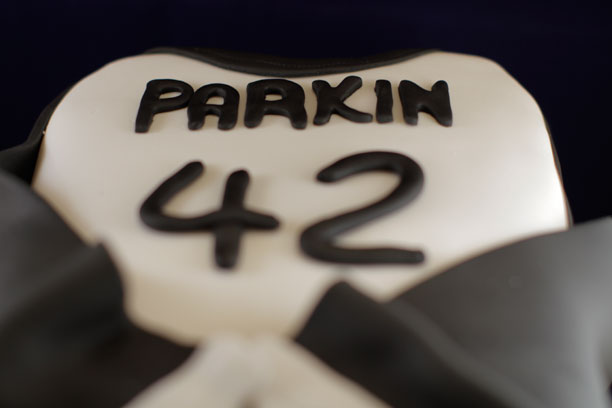 The cake is vanilla butter cake with coffee frosting and the cake was drenched in booze. I covered the whole thing with black and white fondant.  I'm sure it was yummy but I didn't try any of it.  They wouldn't let us serve it at the restaurant. But Jason sure did…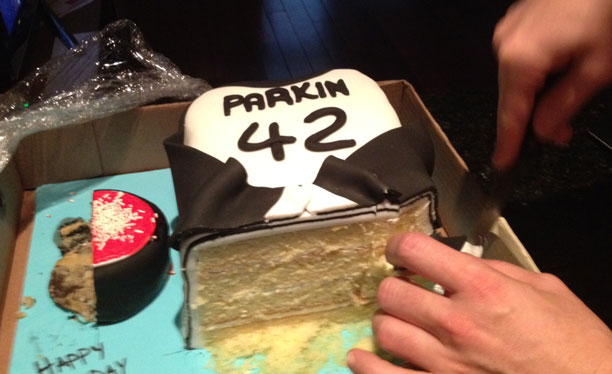 Categorised in: Cake of the Week
This post was written by marissa