May 12, 2012 11:09 pm
My coworker Luke asked if I would make a cake for his daughter, Laila's 1st Birthday.  I asked if she had any themes or anything and he sent me a picture of this adorable toy that she loves.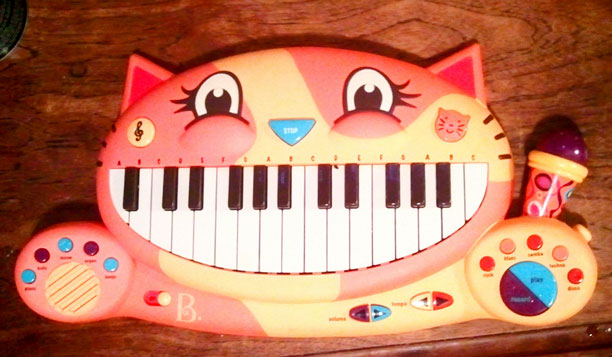 I thought it would make an amazing cake so I happily said yes.
I baked the cake using my standard butter cake recipe but added in some funfetti to make it fun and playful.  I put purple vanilla buttercream on the inside for that girly touch.  However…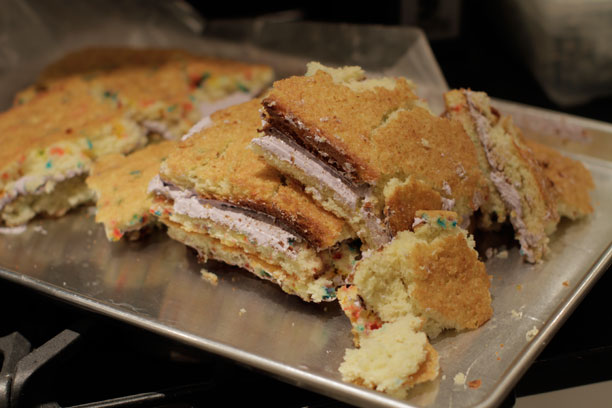 I dropped the first cake I baked on the floor.  Yeah that was a few hours wasted.
So the next day I rebaked the cake and carved it out in the cat shape.  The next day I covered it in orange fondant and added in all the details.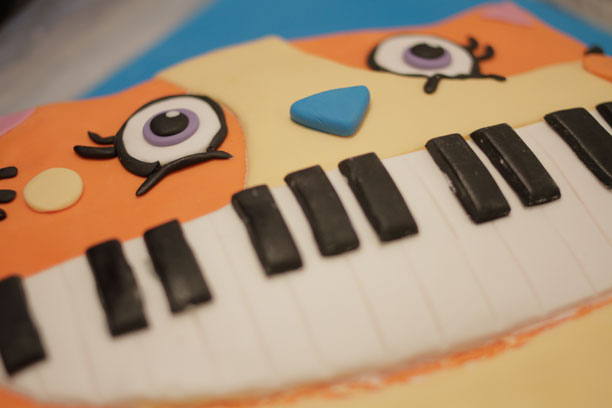 Luke told me that his daughter really loved the eyes so I focused on getting those to really pop.  I really love the way this cake came out.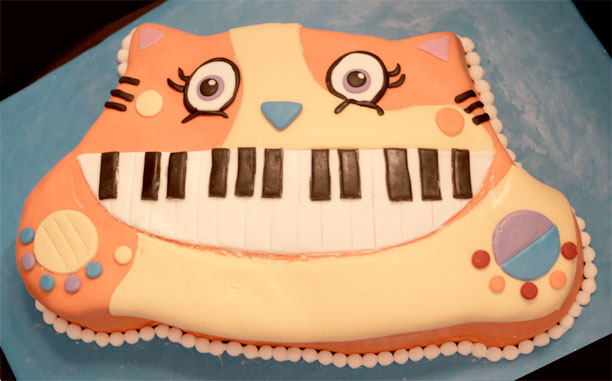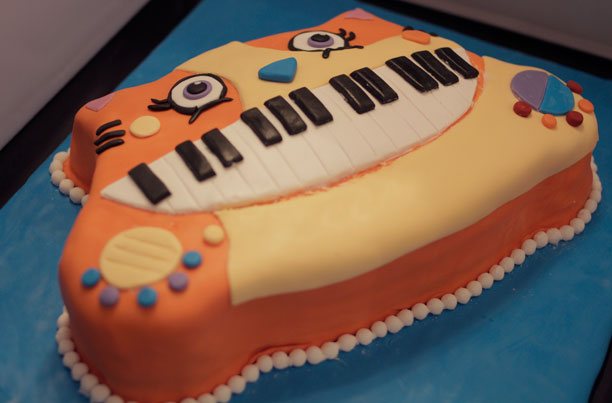 I was going to add the microphone but they needed the cake a day earlier than expected so I didn't have time.  I was going to make it out of an ice cream cone and a ball of rice krispies.  Next time…

Tags: birthday, buttercake, buttercream, cat, fondant, funfetti, music, vanilla


Categorised in: Cake of the Week

This post was written by marissa