April 3, 2012 5:02 pm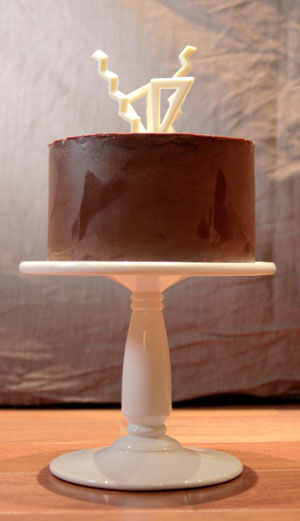 Who doesn't love chocolate?  Actually, me.  I've never been a big fan of chocolate flavored things.  I think it comes down to not liking coco powder. I like chocolate, but not chocolate ice cream, or chocolate cake.
But I'm determined to make and perfect a chocolate cake so I am including it in my repertoire.  Which brings me to this chocolate cake.  It's a decadent devil's food cake filled with raspberry jam and covered in a chocolate ganache.  It's pure chocolate goodness.
The hardest part about this cake was getting the ganache to be super smooth.  I ended up going over it once, refrigerating it, going over it again, repeat and then finally using a hot offset spatula and a hairdryer (I kid you not) to get it to be as smooth as possible.
I topped the cake with these beautiful white chocolate shapes I made.  I think it looks rather interesting and kind of art-deco-y.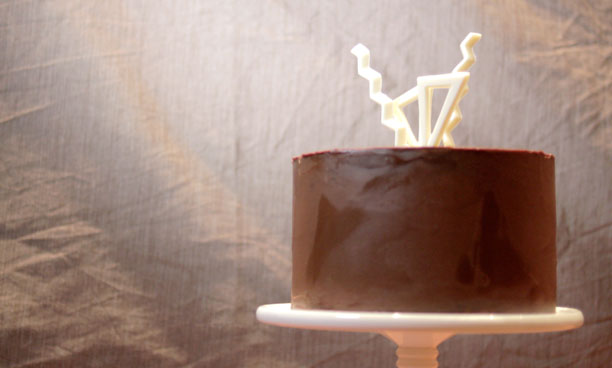 My husband brought the cake to his office where they cursed my name in between mouthfuls of chocolate cake.
Here is a pic that one of them snapped of the inside of the cake.  Looks pretty good if I do say so myself.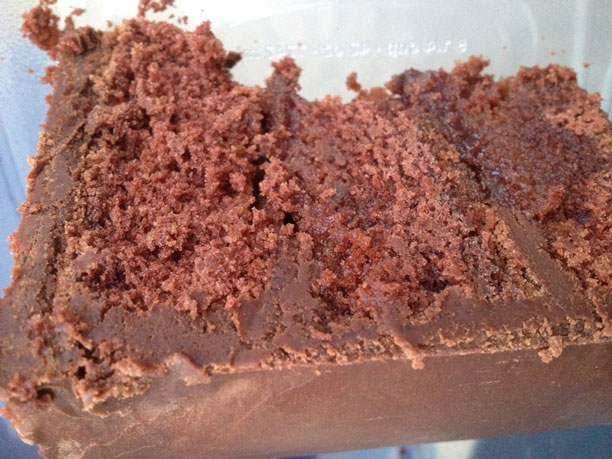 Tags: chocolate, ganache, raspberry, white chocolate


Categorised in: Cake of the Week

This post was written by marissa